Expressive Architecture
Can architectural shots be creative? Read my eighth guest post for the Leica Camera Blog.
Keeping it RAW

Competition for Adobe Lightroom? Read my Corel AfterShot Pro review at DigitalCameraReview.

Scanning Objects
A printer with a 3D scanner? Check out my HP TopShot LaserJet Pro M275 review in Computer Shopper.
Picture Perfect?
A first-class photo editor for under $80? Read my Corel PaintShop Pro X4 review at NotebookReview.
Master Shots
Leica Fotografie International has selected 73 of my photos as Master Shots for the LFI Gallery.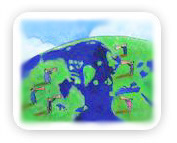 The English Channel
With everyone going blog happy, I figured it was time to join the crowd and give it a try.
Update: I've spun off the blog portion of this website to a separate site: beepzoid.com. It will accommodate longer postings and accompanying graphics. My other blog sites are classicfilmpreview.com (movie reviews), filmzoid.com (movie quotes), and protozoid.com (my photos).



Seat of Power
Amid reports that faulty batteries might spontaneously catch fire, several airlines are now requiring passengers with Apple and Dell notebook computers to remove their notebook batteries. They are allowed to plug their notebooks into an in-seat power port -- if a port is available. That begs the question: How can you know beforehand if your seat will have a power port? I've found a website (SeatGuru) that lets you enter the airline and type of aircraft for your flight, and then see a layout that shows the power ports and other amenities for every seat on the plane. Of course, there's no guarantee your power port will be functional, but at least you'll have a heads-up on whether it's worth bringing along an airline DC-power adapter. 9/16/06



Are Movie Theaters Obsolete?
With the advent of high-definition DVD discs and 1080p home theater components, will the decline in movie attendance accelerate to the point where theaters all but disappear? I don't think so. As long as teenagers want to get out of the house, there will be a need for some sort of theatrical option. On the other hand, movie theaters -- as we know them -- are in trouble. So what's the solution?

The only way to increase movie attendance in the long run is to offer a unique experience (think Cinerama or 3D, as a response to 1950s television). The new 3D technologies that James Cameron has been pushing may help, but only if the experience is good enough and varied enough to sustain interest over a wide range of films. Another approach would be to offer up director cuts that wouldn't be available ever again. Show it everywhere once -- then destroy the prints. Like live theater, you could make it a one-of-a-kind experience, and you'll have people worried they might miss out on something. Or bring back the serials with a new chapter each week or month. Invest heavily to come up with digital cinema resolutions even higher than 4K. Make it look so good on the giant screen, people wouldn't want to see it reduced to Blu-ray or HD DVD quality.

Come up with original content that's worth talking about, and you won't have to shake the trees very hard to have people interested. The Internet will take care of that. As it is now, most people prefer to wait until most movies reach DVD, HBO, or HDNet. That's OK, if you make your money that way, but it will forever alter the films we see, as directors and writers increasingly see the large screen, communal experience as somehow quaint and unnecessary. 8/2/06



Ringtones for Squares
Some people think it's cool to have the latest popular tune announcing every cell phone call. Others prefer a cell phone that sounds more like a… well, more like a phone. Call me a square, but I'm in that second group. I prefer ringtones that recall the clunky phones I remember from my childhood. Or better yet, the brrring, brrring, brrring you hear in the movies with phones from the 1920s and 1930s.

If you share my nostalgia for bygone phones, and your carrier allows you to download or install new ringtones, you should check out the International World of Old Phone. It's a mother lode of antique phone sounds from around the world. These are polyphonic MIDI ringtones, so your cell phone would need to support that format. There's also a WAP version of the site that lets you download the ringtones directly to your phone. So what are you waiting for? To be truly different in a world that's desperately trying to be hip and up-to-date, you have to be square and hopelessly out-of-date. The best way to be cool is to be so uncool you come out the other side.

Update: International World of Old Phone is no longer online, so I've set up a no-frills webpage for anyone who wants to access vintage phone ringtones. Here's the link. 2/12/06



Classic Film Preview
You wouldn't describe them as high tech, unless you use the latest technology to view them. They aren't even new, though many people are still unfamiliar with them. Most people have never seen Sunrise, Napoleon, October, Grand Illusion, Seven Samurai, or even Citizen Kane. Classic movies have been a big part of my life, so I've started a second site devoted to classic films. More specifically, it will have recommendations for classic films that are coming up on cable or shipping soon on DVD. Where else can you read about backwards films, guess the titles of movies from their ten-second plots, and explore the greatest film directors of all time? Check it out at www.classicfilmpreview.com. 11/18/05



Take a Giant Step
Wireless email is about to take a big leap forward with the introduction of three new devices. RIM's 8700 has many of the features BlackBerry fans have been clamoring for: a bright high-resolution screen, EDGE support, a slimmer design that retains the QWERTY keyboard, and the ability to assign ringtones to individual contacts. Initially available exclusively from Cingular as the 8700c, it should be available from most other carriers next year. I've used a BlackBerry since 1999, and there's currently no better device for handling wireless email.

Strong competition will likely come from Palm and Nokia. On September 26, Palm announced an updated version of the Treo that will run Windows Mobile 5.0 rather than the Palm OS. Palm has declined to name the device, though many tech sites refer to it as the Treo 700w. Nokia's E61 is almost exactly the same width as the 8700 (which itself is about seven-percent narrower than the BlackBerry 7290). The E61's keyboard feels solid and is quite useable (I tried it at the recent DigitalLife event). It's slated to have BlackBerry Connect, which is RIM's own email system.

Which one should you buy? You can purchase the 8700c on November 21. The updated Treo and E61 won't be available until next year. I'll probably stick with the BlackBerry and upgrade my 7290 to a 8700, though I'll keep my eye on the other devices. Most carriers require a two-year contract (T-Mobile usually requires only a one-year commitment), so it's important to plan carefully before taking the plunge. 11/6/05



Disabling Technology
We may be entering an era when companies routinely restrict their leading-edge technologies. Apple's new iTunes-compatible cell phone (the Motorola ROKR) holds only 100 songs. Why restrict the number of songs when memory cards are increasing in capacity and decreasing in price each year? John Naughton, a columnist for The Observer, suggests Apple didn't want the phone to cut too deeply into iPod sales.

Want more examples? It looks like both upcoming high-definition DVD formats (Blu-ray and HD DVD) will support HD resolutions -- but only with televisions equipped with a HDMI connector with HDCP (High-Bandwidth Digital Content Protection). Hollywood is insisting on this connector because it offers strong copy protection. The problem for consumers? Most HD televisions purchased prior to this year don't have the connector, so all those millions of TVs are incompatible. Windows Vista (the new version of Windows scheduled for the end of 2006) will have a similar restriction. You won't be able to display some copy-protected content at high resolutions, unless your monitor has a HDCP-compatible connector. Almost none of the current monitors have a HDCP-compatible connector, so you may want to hold off buying that high-res monitor you've been drooling over. Yet another instance is the broadcast flag the FCC wants to mandate for digital broadcasts. It could limit your ability to copy or time shift your favorite television programs.

I don't know why the ROKR holds only 100 songs. To give Apple the benefit of the doubt, there may have been pressure from the recording industry. Or the company may be planning to launch an Apple-branded iPhone with additional features. Microsoft says that without the HDCP restriction in Windows Vista, you wouldn't be able to play copy-protected HD content on your computer. And the FCC has argued the broadcast flag would encourage Hollywood to make more HD content available for viewers. Whatever the reasoning, consumers need to be fully aware of the limitations so they can decide if the tradeoffs are acceptable. 9/12/05



The Next Big Thing in Displays Is... Digital Signs
You've seen them in airports, fast food restaurants, and shopping malls. They're flat-panel monitors that are starting to replace traditional signs and billboards. Look for this trend to accelerate as prices for plasma and LCD displays fall rapidly over the next few years.

At last month's InfoComm tradeshow in Las Vegas, it was difficult to get a firm price on newly introduced displays, especially the large LCD models. I was told the manufacturers could quote a price, but that price would probably be 30 percent lower by the end of the year. To help seed this new market, ViewSonic is offering add-on hardware and Samsung is offering free software to connect small numbers of displays for IP-distributed content. As prices plummet, look for digital displays to turn up in corporate lobbies, student centers, exercise gyms, and churches. But let's not call it signage, which is just an awkward way of saying signs.

Looking out 10 to 20 years from now, you're going to have a hard time avoiding bright, in-your-face advertising. In addition to the inexpensive flat-panel displays that companies will place wherever they can, you'll have to contend with self-illuminated flexible displays woven into fabrics and plastics, such as T-shirts, handbags, backpacks, and credit cards. To escape the visual clutter, will we be willing to pay extra for advertisement-free seating at our favorite bars or restaurants? 7/3/05



Attention Time Travelers
What's the best way to attract a time traveler? Hold a Time Traveler Convention. This wonderful notion sprang from the mind of an MIT student, who has designated a time (May 7 at 10:00 p.m.) and place (East Campus Courtyard, MIT). The challenge is to publicize the event in ways that will survive hundreds or even thousands of years, so time travelers can learn of the event. How will we know which attendees are from the present and which are from the future? If they wear Star Trek uniforms, it's safe to assume they're from the present. But if they're bald, have prominent foreheads, and resemble Brainiac, be sure to ask them about the stock market. 5/2/05



How to Put On a Press Conference
I don't tend to follow the Macintosh platform that closely, except for the occasional review of an Apple product. So it's fair to say I'm not personally invested in all-things-Apple. That's why I think it's important to give credit where credit is due: Apple really knows how to put on a press event.

Every year, I travel to the NAB (National Association of Broadcasters) tradeshow. And every year, Apple holds its press conference on the day before the official opening of the show. Lots of companies do the same thing, including Avid, Discreet, Panasonic, and Sony. The other press conferences are well presented and informative, but the Apple event generates a far greater level of excitement.

Usually Apple trots out the latest version of Final Cut Pro and dutifully lists its new and improved features. Only this crowd doesn't consist entirely of reporters -- it includes a healthy mix of users. As each feature is described, you can hear the users react. In some cases, you get the feeling a new feature will relieve them of hours and hours of headaches. The press comes away with the impression that Apple is unusually responsive to the needs of its customers. I have no doubt the impression is accurate. I just wonder that no other technology company has figured out that this makes for an extremely effective press event. 4/30/05



Wireless Push-Pull
This year's CTIA Wireless tradeshow was awash in multimedia content. Of course, having the convention in New Orleans didn't hurt. Just as New Orleans experiences the push-pull of being simultaneously hedonistic and laid-back, the wireless industry is experiencing its own go-fast/go-slow crosscurrents when it comes to bandwidth-driven content. Walking the show floor, you could see many of the reasons why faster bandwidth is needed: live video, 3D games,voice-based data applications, and broadband-like Web browsing. In reality, it may be a bumpy ride getting there.

For example, Japan's DoCoMo recently implemented a flat rate (about $36 a month) for its high speed unlimited-data wireless plan. Japanese parents had become upset with the sky-high bills resulting from their children's use of advanced services. I was told at the show that DoCoMo is now de-emphasizing those services because there's no additional revenue to be earned from them. Since consumers in the U.S. will likely prefer similar all-you-can-eat pricing, you have to wonder what the prospects are -- at least in the short term -- for many of these new bandwidth-intensive services. I'm guessing we'll have these services, but the carriers will have to provide them in a tiered structure similar to that offered by the cable TV companies. 3/23/05



Early Color Photos
You might assume that the earliest color photographs would consist of blurry images and poorly saturated hues. Not so, as you can see here, here, and here. The Autochrome process, which produced the first true color photos in 1903, was expensive because it used millions of potato starch grains dyed in three different colors. You can learn more about these early photos, photographers, and techniques at these sites: here, here, here, here, and here. 3/4/05



Elephant in the Room
I recently attended the PMA (Photo Marketing Association) tradeshow in Orlando. The elephant in the room -- the big issue mostly ignored at PMA -- is the incredible success of the camera phones. Both Sprint and Nokia had booths, but otherwise there was little acknowledgment that camera phones now outsell standalone cameras and are likely to continue growing at a much faster pace. There are still many unanswered questions regarding the ability of the cell phones to cut into the sales of mid-price and high-price cameras. Are camera phone users willing to significantly reduce their battery's talk-time in order to snap flash-based photos? Can manufacturers devise an optical zoom that doesn't jut out of the phone like a sore thumb? Samsung is already producing camera phones with a five-megapixel sensor, and LG promises to introduce phones with six- and seven-megapixel sensors later this year. It's likely these cameras will be "good enough" for the majority of consumers. 3/1/05



Mysterious Black Box
Is this the long-sought proof that you can foretell the future? Is it an elaborate hoax? Or is it a scientific blunder that confuses fact with fiction? According to the scientists involved, a box that generates random numbers will exhibit unusual activity just before important world events, such as the funeral of Princess Diana, the 9/11 attacks, and the recent tsunami. The boxes go slightly un-random prior to the big event. Here's a link for more info about this supposedly unexplained phenomenon. And here's a site where you can watch one of the boxes in action. Click it -- if you dare. 3/1/05



More Exhausting Than Ever
What was the most common question heard in the CES press room (besides "Where's the food)?" It would have to be,"Have you seen anything good?" Most announcements at the show were incremental improvements. Bigger LCD and plasma screens, less expensive MP3 players, smaller digital cameras with longer lenses, tinier Bluetooth headsets, and ever larger subwoofers for cars (pity the poor neighbors). The show itself is an incremental upgrade with the number of attendees (140,000+) and exhibitors (2,400+) reaching all-time highs. Next year, the show adds the Sands Convention Center to its list of venues in yet another example of an incremental upgrade.

So, was there anything good at this year's CES? Of course there was. Kodak showed a digital camera (the Easyshare-One) that incorporates Wi-Fi. Take a picture and send it wirelessly to your family and friends. BenQ, NEC-Mitsubishi, and ViewSonic demoed LCD monitors with single-digit pixel response rates (no more ghosting with fast-moving video or graphics). Archos announced an updated portable video player (the PMA430) that sends e-mail and browses the Internet via Wi-Fi, functions as a game machine, and manages your appointments, in addition to playing movies and music. And Realm Systems unveiled its personal mobile server with a glitzy party at the oh-so-chic Rain nightclub. Jon Lovitz and Gary Coleman were on hand for the launch. The party was nice, but I'm still not sure what the product does. 1/20/05



It's Deja Vu All Over Again
Call it corporate arrogance or a giant game of chicken, but it looks like we're in for a nasty fight over the next high-definition disc format. Just when Blue-ray was about to win by a knockout, HD DVD sprang off the mat with some impressive announcements, including support from four of the Hollywood studios (Paramount Pictures, Universal Pictures, New Line Cinema, and Warner Bros. Studios), a Toshiba/MemoryTech developed dual-format that will feature both DVD and HD DVD layers on the same side of the disc, and Thomson indicating it will support HD DVD as well as Blu-ray (Thomson is a founding member of the Blu-Ray consortium). Meanwhile, Blu-ray has moved forward with a non-exclusive endorsement from Disney. Will there be enough consumer demand in 2005 or 2006 to ensure the success of two incompatible formats? Probably not, as most consumer televisions and audio setups aren't up to current DVD standards. 12/12/04



Red States, Blue States
What the world needs most is... yet another high-definition disc format? It's hard to imagine why its inventors (New Medium Enterprises) think they'll be able to compete with the likes of Sony and Toshiba, but a three-way race does makes the competition more interesting. As far as I can tell, the only advantages for the new VMD (Versatile MultiLayer Disc) are related to its use of the current red laser technology, as opposed to the newer blue laser technology. VMD players would be compatible with current DVDs without having to add a second laser. And it would be less costly to convert current DVD manufacturing facilities. Here's a link to the colorful details. 11/13/04



Googling Yourself
OK, I admit it. I was googling myself, though it's not something you like to admit in public. I went to google.com, entered "David English" and "writer," and was surprised to find a cache of articles I had written from 1991 to 1994 while employed at Compute! magazine. What a trip down memory lane! Here's a link to my articles that are preserved at the site. And here's a link to all the Compute! articles at the site. It's hard to believe how much the industry has changed since I started there in 1988. At that time, Compute! still had type-in programs, as the readership consisted mostly of enthusiasts and hobbyists. 10/27/04



Life Re-Lived
It's not often a consumer product conjures up existential questions. In this case, the questions revolve around the relationship between physical reality and recorded reality, or between life lived directly and live lived indirectly. What's the product? It's a wearable video camera/recorder that's always on. Press a button, and you save the last 30 seconds of your life. The Camwear 100 from Deja View is small enough to clip onto your glasses, so it offers essentially hands-free operation.

This is the first step towards the inevitable 24-hour camera that records every event in your life. The painter and filmmaker Fernand Léger imagined a film that would passively record the lives of a man and woman over a 24-hour period. He predicted it would be a deadly dull film to watch. I don't remember the details, but experimental filmmaker Hollis Frampton imagined a child whose life was spent watching a film of another person's life (or maybe the child spent the second half of his life watching the first half of his life -- I haven't been able to pin this down).

All this raises the question: When does recording an event intrude too much into the event itself -- sort of a Heisenberg principle for recorded video? If you could record every event in your life, when would you find the time to watch it? And if life is so important that every detail should be recorded, why spend any amount of time experiencing it indirectly? 10/27/04



Am I Blu?
Like a closely watched election where the winner is sometimes announced before a single vote is cast, some are declaring the battle over between HD DVD and Blu-ray, even before they're made available to the public. The Gizmodo weblog cites Blue-ray as the eventual victor in the high-definition disc sweepstakes because it has the overwhelming technical, financial, and commercial advantages at this point. Whether or not you agree with Gizmodo's suppositions, the article is well worth reading. Here's the link. 10/22/04



Battle of the HD Drives
According to an article in yesterday's The Register, Toshiba will introduce a notebook late next year with a built-in HD DVD drive. This follows a previous announcement from Sony that its next-generation PlayStation 3 will include a Blu-ray HD drive. We're heading down a path with two incompatible high-definition DVD standards. Toshiba and NEC are lining up companies behind HD DVD, while Sony, Matsushita, and Philips are lining up companies behind Blu-ray. Sound familiar?

There are three possible outcomes to this dilemma. We have to endure two incompatible standards and let the marketplace determine a winner (recall VHS vs. Beta, or the current Super Audio CD vs. DVD-Audio). One side throws in the towel and largely capitulates to the other side (that's what happened with the pre-DVD differences). Or we end up with HD drives that can handle both types of discs (as with DVD-RW vs. DVD+RW), and we pay extra for each drive to cover two sets of royalties. The wild card? Hollywood could force the manufacturers to play nice in order to speed delivery of a more content-secure format. Look for this to become a hot issue in 2005 with an initial flare up at CES. 10/20/04



CES Filling Up Fast
In keeping with October's holiday theme, it looks like next year's CES (Consumer Electronics Show) is going to be a monster of a tradeshow. Almost three months away, and many of the hotels are already sold out. We haven't seen this kind of frantic turnout since the glory days of COMDEX, when there were far fewer hotel rooms available. In addition, the CEA (Consumer Electronics Association) has announced that CES 2006 will spill over into the Sands Convention Center to supplement the 1,984,755 square feet of exhibit space at the Las Vegas Convention Center. Who needs COMDEX when you can compress a full year of high-tech gadgets and doodads into a single four-day CES marathon? 10/19/04



A Cross Between an Acorn and an Apricot?
The company goes by the colorful name of Apricorn, whatever that is. Fortunately, Apricorn's ultra-portable hard drive is much easier to define. According to the company, the EZ Bus Mini is the world's first and only bus powered USB 2.0/IF certified hard drive. I had a chance to try out the 40GB version, which measures a scant 2.75 x 3.93 x 0.59 inches. As small as it is, the case still has room for an integrated USB cable, so you won't have to carry anything extra. I couldn't resist, so I opened the case, where I discovered an Hitachi 9mm-tall 1.8-inch drive -- the same drive Archos uses in its AV480 Pocket Video Recorder.

The EZ Bus Mini draws so little power, you should be able to use it with almost any notebook computer with a built-in USB port. However, it won't work with USB 2.0 PC Card adapters unless you supply an additional power source. The bundled software includes Image EZ (which creates a single compressed backup file) and Clone EZ (which creates a bootable copy of your hard drive). Small enough to fit in your shirt pocket, and fast enough to shuffle gigabytes of data to and from your notebook, the EZ Bus Mini is a great supplement for a notebook with an undersized hard drive. 10/17/04



Digital Life Launches in NYC
It was the best of times; it was the worst of times. Leave it to Charles Dickens to sum up the current hot-and-cold climate for technology tradeshows. You have to give credit to Ziff Davis for aggressively promoting its risky new consumer tradeshow Digital Life. New York's Javits Center has seen the recent demise of CeBIT America and near-fatal weakening of PC Expo, so there was no guarantee the climate would be right for launching yet another technology showcase in the same venue. Fortunately, Digital Life's emphasis is on consumer electronics, not IT technology.

I attended the first day of the four-day show. That morning and part of the afternoon was reserved for the press and industry, with the show floor opening to the public at 2:00 p.m. Most of the exhibitors I spoke with expected the biggest crowds over the weekend, though it grew fairly crowded that afternoon. There were about 150 exhibitors, including such big-name companies as AOL, AT&T, ATI, Creative Labs, Google, Intel, Microsoft, NVIDIA, TiVo, Toshiba, and RIM. With the prospect of C3 Expo, a new corporate tradeshow, launching next June, Digital Life and C3 Expo may become the largest NYC technology shows by default. New York City is too big a market not to have at least two high-profile industry get-togethers. 10/16/04



Little Hardware, Big Sound
Among the new (or nearly new) products shown at Digital Life were two cool audio products from Creative Labs. The first is the $249.99 Zen Micro, which is a worthy competitor for Apple's iPod Mini. The Zen Micro supports both MP3 files and Windows Media Audio files. Compared with MP3, Windows Media Audio can store twice as much high-quality music onto the same size hard drive (which is 5 gigabytes for the Zen Micro versus 4 gigabytes for the iPod Mini). The device also has a removable battery, so you won't have to pay dearly when the battery gives up the ghost (as you will with the iPod Mini). It's worth checking out if you're in the market for a small hard-drive-based music player and don't need to carry around all the music you own.

The second product is the $129.99 PCMCIA Sound Blaster Audigy 2 ZS Notebook. As you might guess from the convoluted but descriptive name, it crams most of the audio capabilities of the Audigy 2 sound card into a notebook-compatible PC card. Top features include 24-bit/192kHz playback and recording, a surprisingly quiet 104dB signal-to-noise ratio, and support for both real and simulated multi-channel surround sound. It sticks out only about an inch or so from the notebook, which means you can leave it in most of the time for playing DVDs and music CDs. 10/16/04



The Award for Oddball Product at Digital Life Goes to...
It was only a matter of time before someone somewhere decided that what the world needs most is a Hello Kitty Robot. That's right. Why settle for a lifeless and unresponsive Hello Kitty purse or book bag, when you can open up your heart to the real thing. Sanrio's $3,700 Hello Kitty Robot includes speech recognition and speech synthesis for simulated conversation, as well as eye-like CCDs and ultrasonic sensors to welcome your approach. If Hello Kitty is too refined for your uncouth sensibilities, you can always opt for a Pino, Aibo, or Doraemon robot. 10/16/04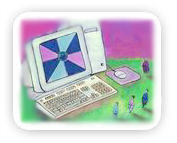 Hi-Tech Bright Spots
It isn't all doom and gloom. There are nuggets of gold among the lumps of clay.
It's easy to paint technology with a broad brush and assume all areas of technology are in a slump. It ain't necessarily so. I talked with Mike Millikin, senior vice president of the Networld+Interop tradeshow.
He said the go-go years of IT spending are clearly over. Companies are choosing incremental upgrades, as opposed to the fork-lift upgrades of the 1990s, where you "pick the machine up, throw it out, and bring in a new one."
Millikin says the hot areas today are security, storage, and wireless."Security is an ongoing issue," he explains. "Unlike many things in IT, there's a battle that goes on. It's between the people who are trying to do harm and the people who are trying to protect you. The threat environment continually changes. The attacks and exploits continually change and evolve, so the defenses have to continually change and evolve."
Data warehousing is another area of technology that has proven to be resilient to a sagging economy. "It's the shining star in the IT market," says Kevin Strange, vice president and research director with the Gartner research firm, based in Stamford, Connecticut. I spoke with Strange about the climate for data warehouse sales.
His preliminary numbers for 2002 show that in the areas of business intelligence and data warehouses new license revenues were flat for the year. Given that most other areas of corporate technology were hurting badly, that's a pretty good showing.
A technology area that's positively booming is Web-based collaboration. This is an area where we expect to see growth rates "on the order of 50 to 60 percent annually," says Lou Latham, a research analyst with Gartner. I talked with Latham about the trends and consolidation in the electronic conferencing industry. Microsoft signaled its interest in this area by purchasing PlaceWare, a company that specializes in Web collaboration technology.
A spate of acquisitions over the past five years has reduced the major electronic conferencing vendors to just two companies: Polycom and Tandberg. "Tandberg is the Mercedes, with a high level of engineering," explains Latham. "Polycom is taking more of the General Motors approach, with a very broad scope of functionality." Tandberg's products tend to be high-end, while Polycom's products run the gamut from the low-end to the high-end.
3/17/03